m

RNA TECHNOLOGY
m

RNA TECHNOLOGY PROVIDES CUTTING EDGE INNOVATION'

Merlin's core technology is exploiting the clinically proven delivery of therapeutic and preventive proteins to the human body by encoding their sequence into messenger RNA, encapsulating the mRNA into lipid nanoparticles (LNPs) and administering the drug product to enable the target protein to be translated for the therapeutic or preventive effect.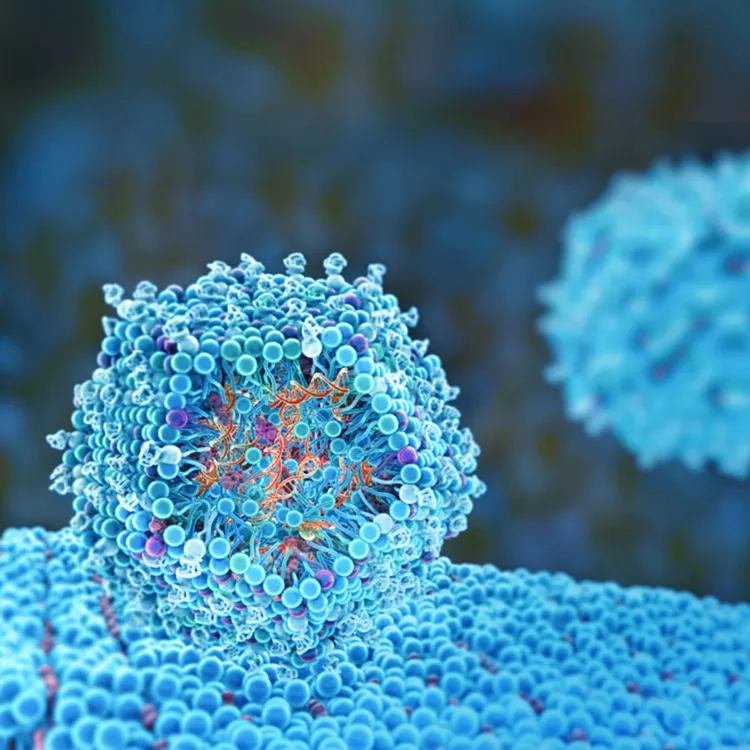 m

rna is well studied and has become a
therapeutic hotspot after recent FDA approvals
1961
Discovery
of mRNA
1984
In vitro
transcription
of mRNA
1995
First preclinical
study of mRNA
cancer vaccine
2017
First clinical trial
of a neoantigen
mRNA cancer vaccine
2021
FDA approved the first mRNA vaccine
FDA approved a fast
track designation for the BNT111 cancer vaccine
m

RNA HAS THE POTENTIAL TO TREAT A
WIDE RANGE OF DISEASES

Our technology is used in 3 immunotherapy applications: oncology therapeutics, chronic hepatitis B therapies, and a preventative Lyme vaccine. Merlin is seeking to treat diseases that currently have few effective therapies with our novel mRNA-based targets.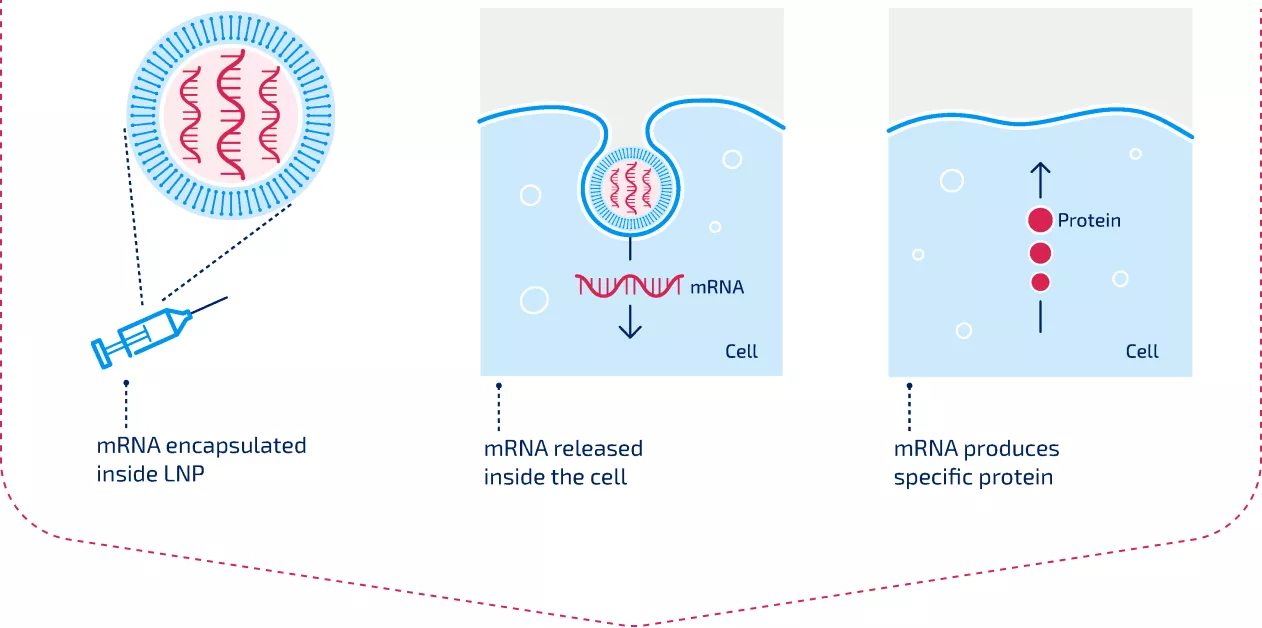 mRNA produces immuno-activating
molecules against cancer.
VIEW PROGRAM
mRNA enhances T cells
against virus infected cells.
mRNA triggers antibody
production against bacteria.